Tom Raiber's Varmint Gitter LLC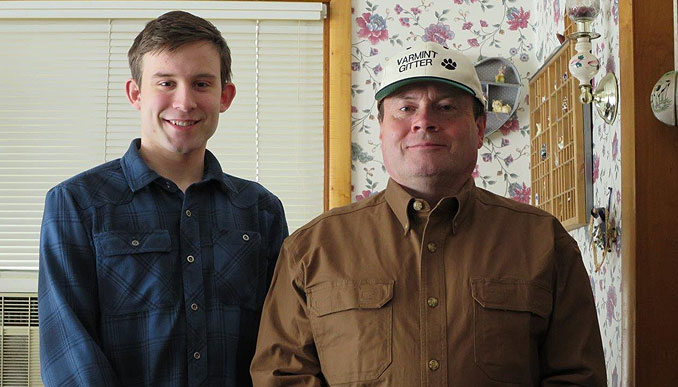 Tom Raiber (owner) has enjoyed capturing and handling animals ever since he was a young boy. After receiving his B.S. in Applied Mathematics and M.S. in Statistics, Tom went on to work in the Automotive Quality field for 11 years. After that, Tom decided to begin his own professional wildlife and removal company. Tom has also collaborated with various government wildlife agencies and private trappers on redesigning traps to be more humane and improve capture efficiency.
Today, Tom is assisted by his son, Jordan, who also has spent his entire life around wildlife. Together, Tom and Jordan have over 50 years of experience with capturing and handling wildlife. As a result of Tom's background and running a family-owned business, providing customers with a high level of quality service is very important to both Tom and Jordan.
Some of the Areas We Serve:
We understand that most people appreciate wildlife, just not in their homes.
We aim to inform and educate people about America's wildlife.
We offer complete solutions. Not just trapping, but damage repairs, exclusion barriers, biohazard cleanup, and more. We make sure the job is done correctly from start to finish.
We take great pride in our work in order to ensure that it is done correctly the first time.
We treat people with friendliness, courtesy, and respect.
We also treat animals with respect. We aim to be as humane as possible.